Medium:

Gouache and posca on paper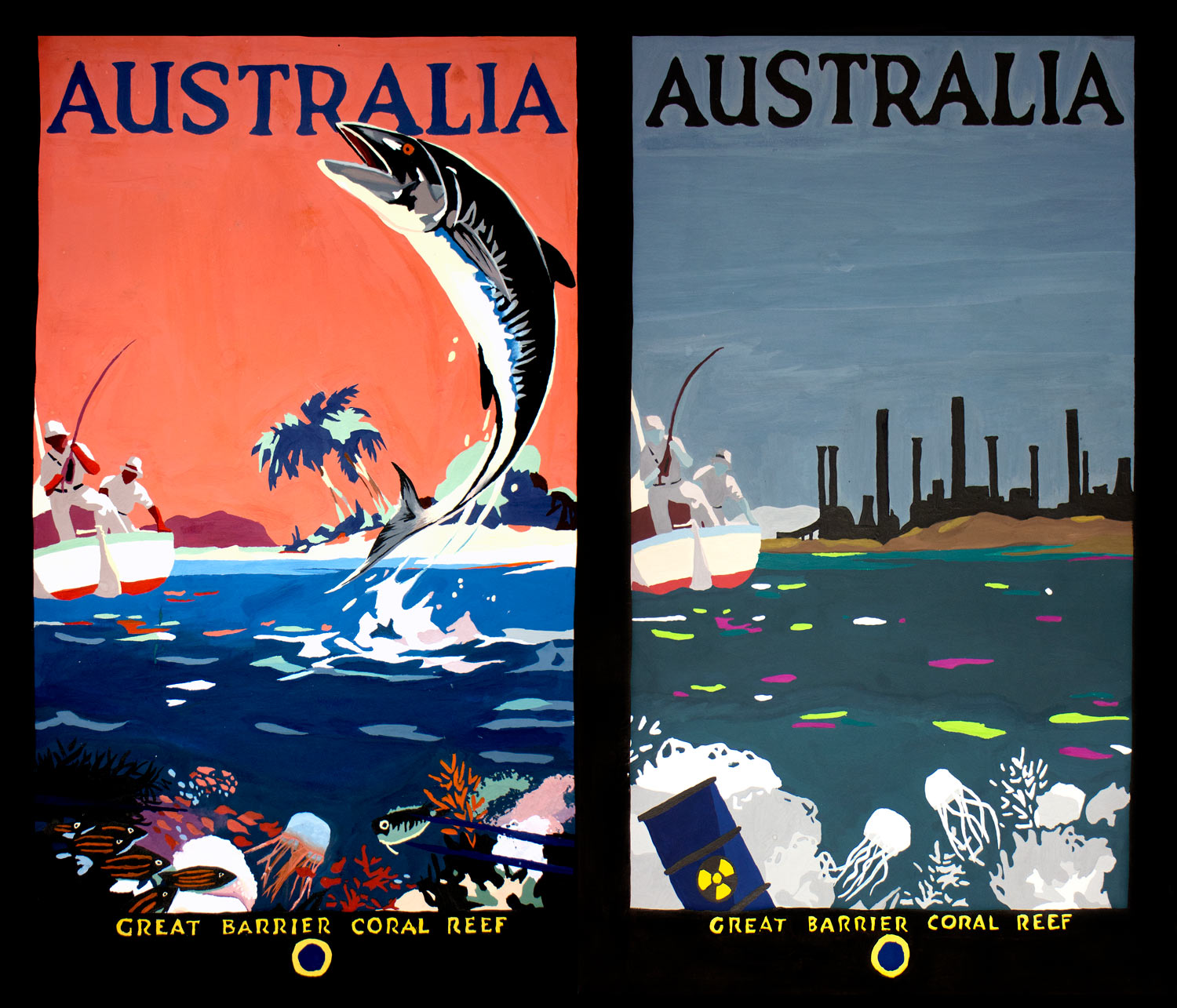 Staff Pick by Michelle, Chief Executive:

There are so many images in the gallery which resonate with me. I have chosen this work at this time, for the feelings that they inspire. Two images that might appeal to people heartsick at the destruction of their country during wartime. Images that highlight sun, holidays, big ideas. Images linked with one word, a name full of hope and endless possibility – 'Australia'. This must have been the feeling experienced by my parents, who emigrated to Australia with their young family in the early 1950s, leaving war ravaged Guernsey in the Channel Islands. In this time of Covid lockdown, I appreciate more and more what it is that travel represented for those craving new options and new scenes with which to enrich their lives. These images connect me to my parents and my wider family, and spark feelings of hope and potential.