Artist:

Rioghan Rodrigues, Year 5

Member School:

Melbourne Montessori School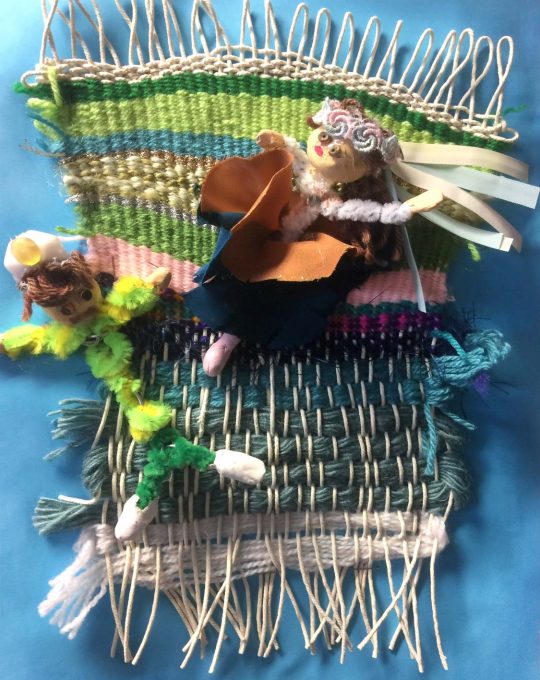 I am drawn to the piece's 3D dimension as it gives it a life 'still' appearance. The different textures placed in 3D draw my attention, as they seem to be a 'still' living experience of magic, hope and wishes coming true. They are interesting and enlightening as they combine creativity of the mind and the use of physical materials, embedded in a 3D adventure of ribbons, felt, crochet, knit and macrame.