Vulnerability

is Strength
Member School:

Christian College Geelong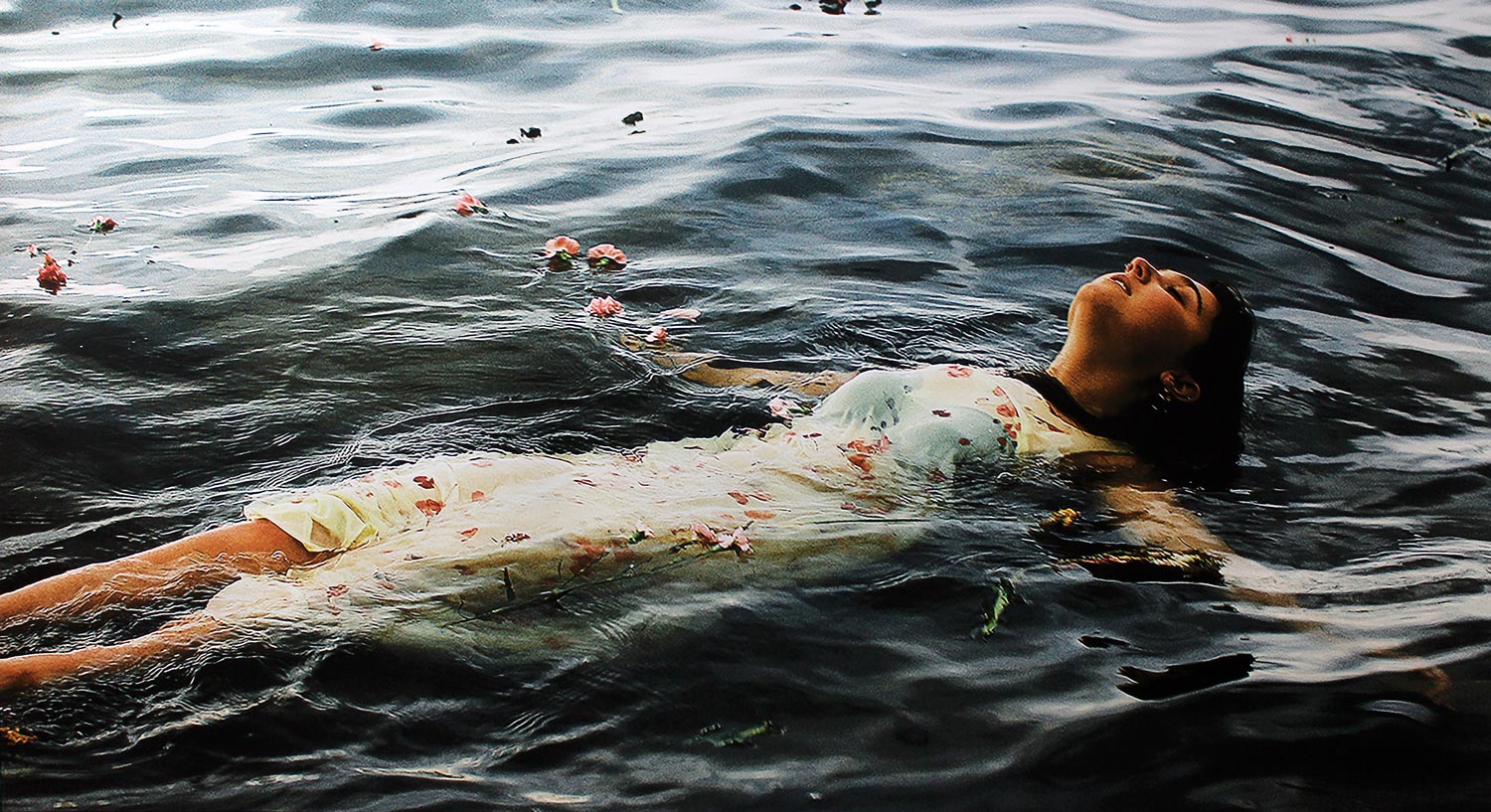 This painting is one of my favourites because it invokes strong emotions, and the painter is truly a creative and artistic talent. The image resonates with freedom, with letting go and being one with nature. The highly skilled photographer has truly captured the glistening of the water, the sheer and delicate fabric of the dress, and the feelings of relief and thankfulness.
I like this piece because when I see it, I hear in my head the words of a poem from my childhood:

'Lying, robed in snowy white

That loosely flew to left and right

The leaves upon her falling light

Through the noises of the night

She floated down to Camelot…'

These words come from an epic poem in the grand lyric tradition: written by Alfred, Lord Tennyson about Elaine – a young noblewoman stranded by enchantment in a tower up river from Camelot. The story, linked with Arthurian legend, captured my imagination not for the seriousness of the subject, but because of the sound of the poem being read aloud and the way it taught me that the mere sounds of words can evoke mood.

I see this artwork and I hear my mother's voice…and my own childhood voice reflecting hers.

Incidentally, this is also the poem which contains the words 'the mirror crack'd from side to side' which are used in so many contemporary books and films. Another group of words which evokes memory and mood.

This artwork evokes the same feelings for me.  The water looks like silk, the woman is relaxed in it, yet there is something about the rose petals and the fabric that looks as though there is a greater story to be told. I can almost feel the the water, its slide against the skin, the warmth of fading sunlight overhead but the buoyancy of the cold below.

There is nothing to link this artwork to the poem – except in my head, and my lived experience. I have spent a lot of time in and on the water, and a lot of time reflecting on the impact of words on our approach to ourselves, others and the world.

So I chose this artwork not only because it is beautifully executed, but because of the response it evokes in me.