Global Goals for Sustainability

– Looking at Artwork
A Collaboration between Independent Schools Victoria and the Pistoletto Foundation/Cittadellarte
The Forum of the Third Paradise is an artwork created by Italian Master, Michelangelo Pistoletto in 2003 to activate community dialogue for positive action, as underpinned by the United Nations Sustainable Development Goals.
The Forum provides a platform to engage art as a teacher and tool to build community and environmental wellbeing.
At the centre of the artwork is the extended infinity symbol created by Pistoletto. Each loop has a special significance; the left-hand loop symbolises the natural world, whereas the loop on the right signifies the artificial world built by human intelligence. The larger, central loop represents the union, rebalancing and restoration of both these opposing dynamics.
The Forum of the Third Paradise was presented for the first time in Australia by Independent Schools Victoria at the 2017 Arts Learning Festival to engage young learners and their school communities with this global network that focusses on sustainable development and positive practice. In 2019, the Forum was once again part of the Arts Learning Festival with students and teachers sharing the projects for sustainable practice both initiated and implemented in their school communities.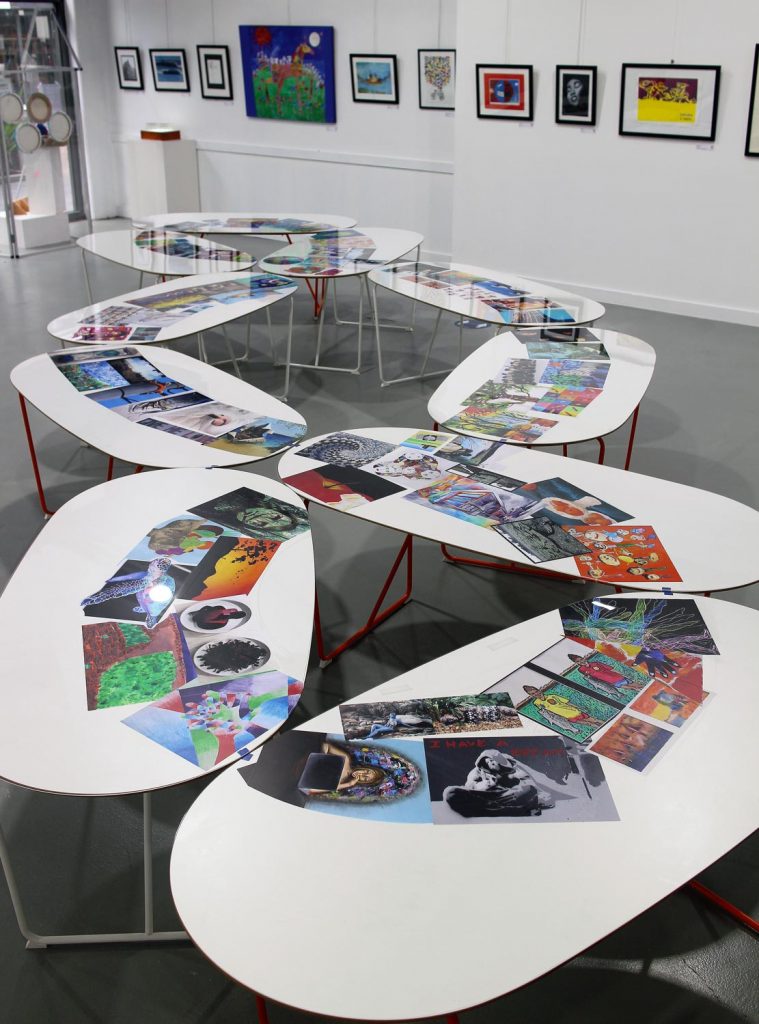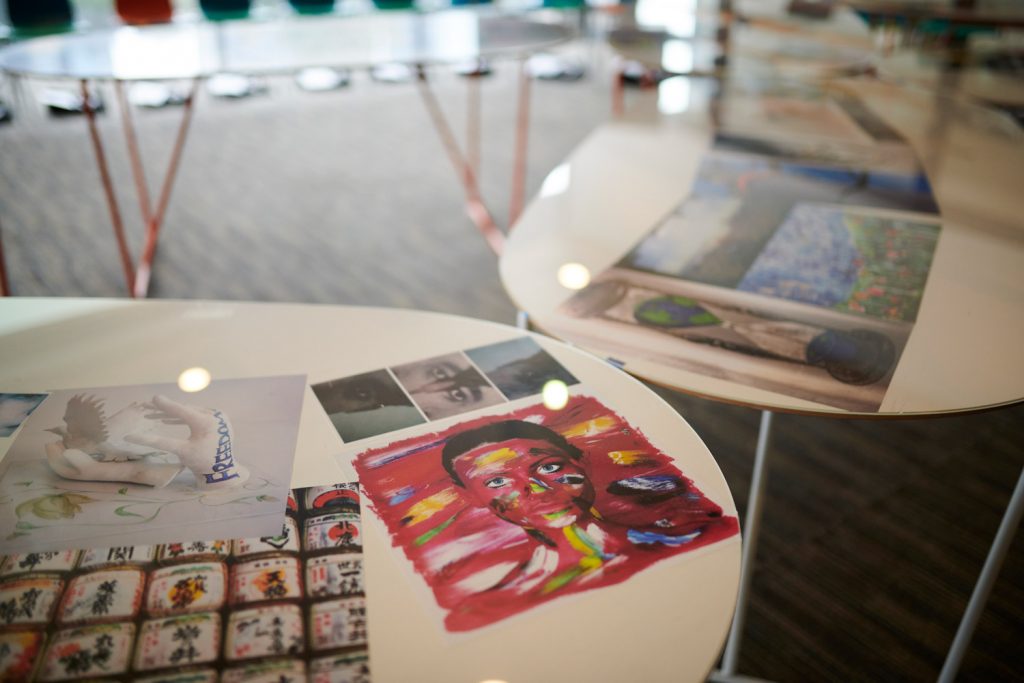 To create a unique focus for the discussion of this work, a set of 10 tables were created by ISV. Artwork sourced from the Annual Student Art Exhibition collection were pieced together to create The Third Paradise Symbol. The symbol underpinned by the UN Sustainable Development Goals as discussion prompts, showed how young people use art as an important tool to not only reflect on the challenges of their emerging world view, but also to start thinking about possible solutions.
The dialogue generated at the Forum provided students with a rich and enduring context to help inspire their continued efforts to care for the planet and its people through sustainable projects.
We look forward to continuing this work with students and school communities in 2023 during our next Festival.
The tables are currently on display in our gallery at The Docklands for our retrospective exhibition, Threshold. Got 5 minutes? Take our quiz and see if you can match the artwork to the UN Sustainable Development Goal!