2020 Annual

Student Art Exhibition
The creation of artwork comes from the deep places in human experience surfacing what cannot be measured or expressed through other literacies. It is born from social and emotional intelligence and it takes its direction from critical thinking. It interrogates ethics and operates in nuance bringing together diverse perspectives always centralising its creator and embracing their world. The arts have the power to console, heal and restore fortifying individuals and communities in times of challenge and change.
The annual student art exhibition at ISV has mapped the changing world through the eyes, hearts and minds of young people since its beginning in 2005 providing insights into the thoughts and feelings of our student artists as they encounter the complexity of an emerging globalised culture.
This year's collection explores many themes such as environmental degradation, technological hybridization, grief and loss, suburbia, the natural world and genetically modified food presenting a collective consciousness that contemplates the context in which it was created. It celebrates the beauty of the planet and its people while pausing to consider how we interact with each other and our world. The artworks are made from many types of media and materials embracing a multitude of stylistic approaches that provide these students with the breadth to explore and create their own unique visual expression.
As always, when viewing art, it is important to consider when, where and why it was made. With each annual exhibition requiring significant lead time to prepare, it is important to note that these artworks where all created during the 2019 school year. These student artists did not yet know what COVID-19 was or had witnessed the worst bushfire disaster in our nation's history.
While the creation of the artwork in this exhibition is untouched by the disruption and isolation of the pandemic, the works on display investigate issues which are current and far reaching though not viewed through a COVID-19 lens. They vibrate with the energy of the open expression found in arts classrooms where the physical and sensory nature of the arts was integral to the work being created. In the time ahead, this collection will become a critical link in the arts education conversation where we can recontextualise ourselves to see with great clarity where we have come from and plan a positive future for the road ahead.
For the Arts Learning program at ISV, we look forward to sharing all our exhibitions, not only at our gallery but also through our new dynamic online gallery, isArtworks, where our student artists, school communities and education networks will enjoy viewing and be able to contribute to a rich and evolving dialogue in the time to come.
Being able to view this collection of work at this time provides us with hope for the return to the schools, teachers, communities and art rooms where artworks will be created again with new eyes, hearts and minds. We thank all our member schools and art teachers for the delivery of Arts programs which provide so much in enhancing the wholistic education of young people, we thank the District at Docklands for provision of gallery space and finally, we thank all our student artists for the insights, knowledge and wisdom they have provided through their everchanging artworks.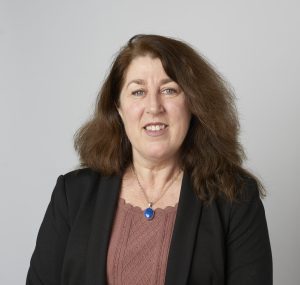 Anne Smith
Arts Learning Executive, Independent Schools Victoria