2019 Annual

Student Art Exhibition
Welcome to the 2019 collection in isArtworks. The display of these artworks in our online gallery forms an important link back to the earlier collections that will be added as isArtworks grows to include works from the very beginning of the student art exhibitions program in 2005.
It is significant to note that while isArtworks grows to incorporate our previous exhibitions, it will also be growing forwards to include all our present and future displays of student artworks, which continue to teach us so much about how young people are thinking.
This insight into the creative processes and ideas of our student artists has been the ongoing and compelling force that has driven the exhibitions program at ISV. Each annual collection possesses its own unique character and profile, and this year of 2019 is no exception, with many of the works offering significant resonance for our current times.
In the catalogue notes for this exhibition back in 2019, I made the following observation: 'Throughout history, artists have been acknowledged by their communities as the people who recorded events, and through the process of making visual records, were able to interpret these to build a shared meaning'.
Reflecting on this, it seems that the role of the artist as communicator and interpreter has never been more important as we continue to navigate the complexity of the challenging times that define our experience.
I hope the opportunity of observing the past, present and future collections as they appear in isArtworks provides unique moments for reflection, discussion, and an abundance of artmaking as we consider the central role of the arts as a space for learning, thinking and being.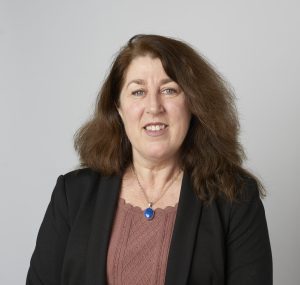 Anne Smith
Arts Learning Executive, Independent Schools Victoria