How art helps

us think differently
'There is no civilisation that did not begin with art, whether it was drawing a line in the sand, painting a cave or dancing.' – Toni Morrison, winner of the Nobel and Pulitzer prizes. The world recently became a lesser place with the passing of Toni Morrison, one of the extraordinary authors of the 20th and 21st centuries. Her writing, said former US President Barack Obama in tribute, was a 'beautiful, meaningful challenge to our conscience and our moral imagination'. The quote I've chosen above was typical of Morrison's cut through clarity and insight – reminding us why the arts have mattered, always.
I think this is a good starting point as we celebrate the remarkable artistic talents of Independent school students.
Despite the overwhelming evidence of the importance of the arts in our lives, some are happy to see it relegated behind harder-edged pursuits.
At Independent Schools Victoria (ISV), we believe the arts are central to a child's education, not just an add on to the curriculum.
Our Annual Student Art Exhibition is a core part of that philosophy. Now in our 14th year, this exhibition features 130 artworks by students from 12 Member Schools.
At one level, we can appreciate the talent of the artist, their technical expertise There is also a deeper level of appreciation of the creativity involved. Art can challenge us, help us consider perspectives and change our way of thinking.
In May, we held our second Arts Learning Festival, a celebration of the arts in education. Thousands of students from the three school sectors – Independent, government and Catholic – took part.
Changing the way we think through art was a featured part of the program. ISV, in partnership with Boston's Isabella Stewart Gardner Museum, runs a program to train Independent school teachers in Visual Thinking Strategies.
The teachers ran workshops at the National Gallery of Victoria, taking students through a journey of discovery. It's a new way of observing and talking about an artwork, which flows through to other areas of learning, and more broadly, life.
In the United States, VTS helps nursing and medical students improve their observation skills when diagnosing a patient.
The program is confirmation of what we know – that the arts are the building blocks of a student's education.
I hope you enjoy the exhibition.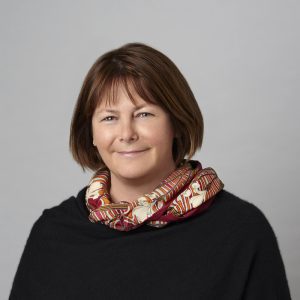 Michelle Green
Chief Executive, Independent Schools Victoria