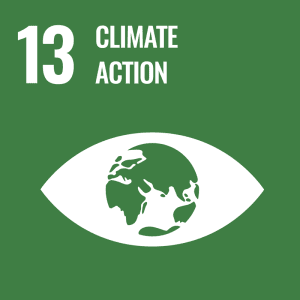 To limit global warming to 1.5C, as called for in the Paris Agreement, greenhouse gas emissions must begin falling by 7.6% each year starting in 2020– Why it Matters: Climate Action Paper
The 13th UN Goal, Climate Action, aims to 'take urgent action to tackle climate change and its impacts'.
Explore the artwork below that forms The Third Paradise Symbol representing the Climate Action goal below. What would you like to see leaders and government doing more of to improve the outcomes for this UN Sustainable Development Goal?